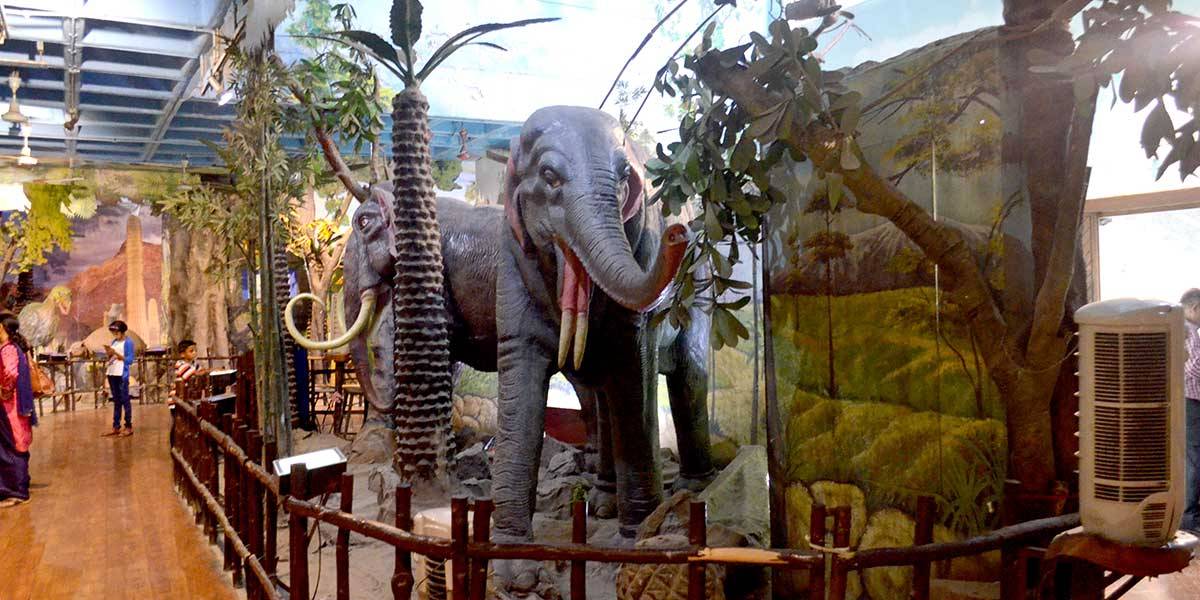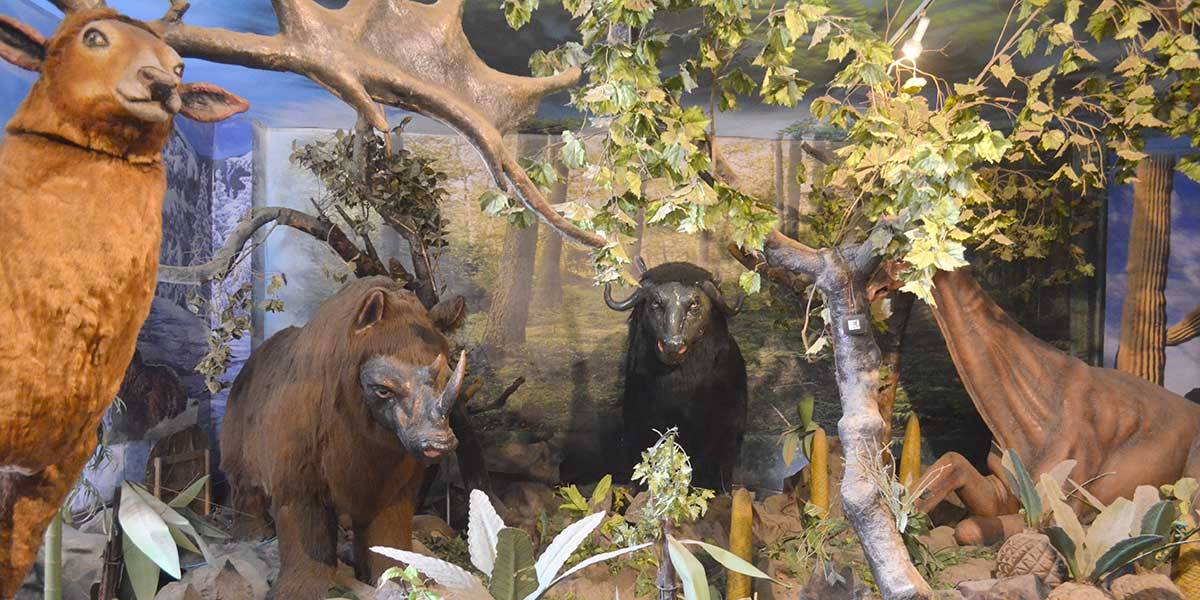 Prehistoric Animal Life Gallery
Prehistoric Animal Life Gallery
Prehistoric Animal Life Gallery
Prehistoric Animal Life Gallery
Prehistoric Animal Life Gallery
Prehistoric Animal Life Gallery
Prehistoric Animal Life Gallery
Prehistoric Animal Life Gallery
Prehistoric Animal Life Gallery
Prehistoric Animal Life Gallery

Prehistoric Animal Life Gallery
The gallery "Prehistoric Animal Life" is closed for short duration due to Civil work, Inconvenience deeply regretted.
The hall of Prehistoric Life at Nehru Science Centre describes the evolution of early forms of life, the first animals – one-celled organism in sea, invertebrates like trilobites, vertebrates like fishes, amphibians, reptiles, mammals, primates, early man etc. in a chronological order. There are about 30 prehistoric animals on display and majority of them have been provided with animation and locomotion. Imagine you are in front of a huge dinosaur and it moves its neck to you as if it wanted to talk to you or a dragonfly attempting to fly by flapping its wings or megatherium turning its neck to you as you go near it. Also on display are land scorpion, lemur, megaloceros, woolly mammoth and rhinoceros, musk ox, diatryma, glyptodon, smilodon and many models of dinosaurs ready to interact with you as you approach them.
The hall also has pterosaur – a giant flying leviathan that ruled the skies about 150 million years ago. The exhibition on Prehistoric Life will enthuse and educate the visitors' mind on the fascinating chronological events of evolution. Supplementing the exhibition is a hands-on interactive computer kiosk that will help the inquisitive mind to explore in finer details of the fascinating story of evolution. In addition to these there are informative panels on evolution of various species and universe.